---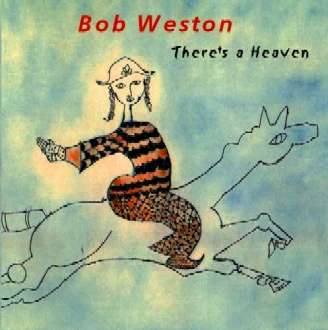 Track listing
All titles © Bob Weston
Personnel
| | |
| --- | --- |
| Vocals | Bob Weston & Lianne Carrol |
| Guitars | Bob Weston |
| Keyboards | Max Middleton & Lianne Carrol |
| Bass Guitar | Roger Carey |
| Tabla | Julian Franks |
| Harmonica | Rory Cameron |
| Drum programming | Rory Cameron |
| | |
| --- | --- |
| Produced by | Bob Weston & Rory Cameron |
| Engineered by | Ian Herron at Studio 125, Burgess Hill |
| Executive producer | Peter Weston |
| | |
| --- | --- |
| Cover photography & design | Fin Costello |
Reviews
A number of reviews of the CD are now available at the Penguin.
Availability
This CD is not yet available through normal channels. However a limited edition was made available from the Penguin from early December 1999 to coincide with a Q&A session Bob did over there.
We hope to be able to make the CD available via secure e-commerce from this site before too long... Please feel free to email us for more information, or to reserve a copy.
From the Penguin Q&A: hear Bob's closing comments, posted just before Christmas '99, in MP3 format (185k) or in RealAudio format (66k)!
(Hint to non-Anglophile listeners: Bluebottle and Eccles were characters from the Goon Show, a famed BBC radio show of the late '50s featuring celebrated nutters Peter Sellers, Spike Milligan, Harry Secombe, and Michael Bentine. Sort of the forerunner to Monty Python's... but with arguably better pictures!)
---